Midwest Center For Dermatology
Welcome
At the Midwest Center for Dermatology and Cosmetic Surgery, we have assembled a group of dermatologist with peerless credentials and an ongoing commitment to academic excellence. Our broad and varied expertise covers all aspects of dermatology, including mole checks, inflammatory skin diseases, psoriasis, eczema, fungal, viral and bacterial infections, skin cancer, skin cancer surgery, advanced dermatologic surgery, lasers and cosmetic dermatology.
---
Best Doctors In America
David Altman, MD
Stuart Gildenberg, MD
Mary Veremis-Ley, DO
Daniel M. Stewart, DO
---
News Spotlights
---
Shelby Center has a new location!!
Spa43 has a second location!!
SW Corner of Schoenherr Road and 24 Mile Road
52873 Schoenherr Road
Shelby Township, 48315
586-566-6770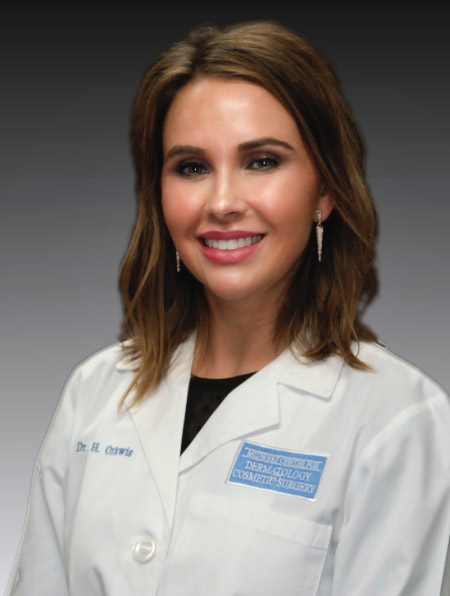 ---
Sunscreen: Your Skin's Bodyguard
Spring is upon us and summer is near. With longer days, many of us will embrace outdoor activities and the sun for the matter. Although there are some benefits to a modest amount of sun exposure, unprotected exposure to ultraviolet (UV) radiation has been proven to be a major factor in the development of skin cancer. The best skin cancer prevention strategy aims at minimizing sun exposure. This includes wearing sun-protective clothing and wide-brimmed hats, seeking shade when UV exposure is most intense, between the hours of 10 am to 2 pm, and the routine use of sunscreen.
---
The Millennial's Guide to Cosmetic Procedures
Paul M. Graham, D.O.
As millennials enter their third and forth decade of life, more and more are seeking advice from dermatologists for early signs of aging. For those of you that have heard the term millennials but don't know what this means, here is my mediocre attempt to define it. Millennials describe a group of individuals born from the early 1980's to the early 2000's who possess a fascinating familiarity with technology. In the age of Facebook, Instagram, Snapchat, and nonstop selfies, millennials are becoming more concerned about their physical appearance. This has directly contributed to the recent surge in cosmetic procedures worldwide. Whether it be forehead wrinkles, frown lines, dark spots, or undervolumized lips, millennials want it addressed!
Spa 43 Achieved TOP 500 status for Allergan
---
Lasers in Dermatology
Barry Auster, MD – Farmington Hills Center
Lasers have become an integral part of treatment in dermatology.
Their history in dermatology began in the mid-sixties when the first lasers were used on human skin. One of the pioneers was Dr. Leon Goldman, The chairman of dermatology at the University of Cincinnati.
The initial attempts were for the treatment of congenital hemangiomas also known as port-wine stains.
This was an entity that had resisted various forms of therapy yet was very debilitations for the patients and distressful for their parents. The results were dramatic and a true breakthrough.
Newsletters & Practice Events
Clinical Trials at Michigan Center for Skin Care Research
Specials & Promotions
Current Spa43 Specials:
Visit our Full Website for Specials and Promotions www.spa43.com
---
---
---
---
Locations & Contacts
Clinton Township Center
Northeast Medical Building
43900 Garfield, Suite 100
Clinton Township, MI 48038
Phone: 586-286-0112
Fax: 586-286-2702

Warren Center
St John Macomb Hospital Center
Medical Building
11900 E. 12 Mile Road, Suite 201
Warren, MI 48093
Phone: 586-574-2800
Fax: 586-574-2803

Farmington Hills Center
31275 Northwestern Highway,
Suite 140,
Farmington Hills, MI 48334
Phone: 248-538-0109
Fax: 248-538-0675
Shelby Center
52873 Schoenherr Road
Shelby Township, MI 48315
Phone: 586-566-6770
Fax: 586-566-6771
St. Clair Shores Center
28333 Harper Avenue
St. Clair Shores, MI 48081
Phone: 586-776-9770
Fax: 586-776-9772